13 November 2001

Everett M. Hansen & Katherine J. Lewis (Edited by)
COMPENDIUM OF CONIFER DISEASES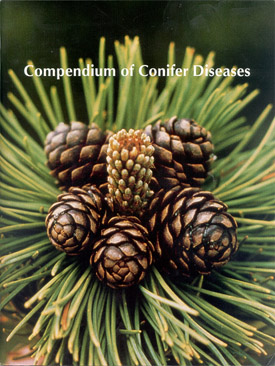 APS Press, The American Phytopathological Society, St.Paul, USA, 1997, 101 pages, colour photographs, tables, index
ISBN 0-89054-183-3

Introduction

Purpose and Scope

This compendium differs from others in this series in several ways. It covers a larger and more diverse group of hosts than other compendia and deals with diseases of conifers growing both in forests managed for the production of forest products and in wild, unmanaged stands. We have thus tried to present both the economic and the ecological impacts of conifer diseases. In order to stay within the strict format of the compendium series, we have focused on the most significant diseases of the more important genera. We have concentrated on diseases of conifers as forest trees, only briefly addressing diseases in ornamental and landscape, nursery, and Christmas tree settings. Finally, we have tried to place the importance of conifer pathology in the larger context of forestry in the world. A series of essays discusses the significance of conifers and their diseases in different geographical regions. The intent is to identify the subset of diseases that have regional significance and that make a real difference in the way forests grow and the values gained from them.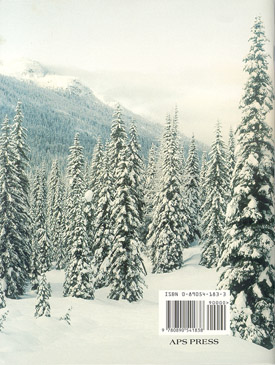 Contents



Introduction
1 Purpose and Scope
1 Diseases of Conifers

Part I. Diseases of Forest Trees
4 Root Diseases
4 Phytophthora Diseases
4 Littleleaf Disease
6 Port Orford Cedar Root Disease
7 Rhizina Root Disease
8 Leptographium Diseases
8 Black-Stain Root Disease
9 Other Leptographium Species
Associated with Conifer Roots
11 Root Decays
12 Annosum Root Rot
13 Armillaria Root Disease
14 Laminated Root Rot
16 Red-Brown Butt Rot
16 Tomentosus Root Rot
17 Brown Root Rot
18 Other Root-Rot Fungi
18 Stem and Branch Diseases
18 Blue-Stain Fungi and Bark Beetles
19 Pine Wilt
20 Stern Decays
21 Wound Decays
21 Red Rot
21 Amylostereum Rot
22 Yellow Brown Top Rot
23 Brown Crumbly Rot
23 Other Wound Decays
24 True Heartrots
24 Red Ring Rot
25 Rust-Red Stringy Rot
26 Stern Rusts
26 Rusts of Soft Pines
26 White Pine Blister Rust
27 Other Soft Pine Stern Rusts
27 Rusts of Hard Pines
27 Fusiform Rust
29 Eastern Gall Rust
29 Western Gall Rust
30 Resin Top Disease
31 Comandra Blister Rust
31 Stalactiform Blister Rust
32 Sweetfern Blister Rust
32 Other Hard Pine Stern Rusts
33 Limb Rusts
33 Pine Twist Rust
34 Gymnosporangium Stern Rusts
36 Parasitic Plants
36 Dwarf Mistletoes
38 Leafy Mistletoes and Other Parasitic Plants
40 Cankers and Twig Blights
41 Larch Canker
42 Sphaeropsis Shoot Blight and Canker
43 Scleroderris Canker
45 Pitch Canker
46 Atropellis Cankers
47 Other Canker Diseases
49 Cone and Seed Diseases
49 Spruce Cone Rust
50 Southwestern Pine Cone Rust
50 Southern Pine Cone Rust
50 Cone and Seed Fungi
51 Foliage Diseases
51 Needle and Broorn Rusts
53 Needle Blights and Needle Casts
54 Rhabdocline Needie Casts
55 Swiss Needle Cast
57 Brown Spot Needle Blight
57 Dothistroma Needle Blight
59 Cyclaneusma Needle Cast
59 Other Foliage Diseases of Pines
61 Foliage Diseases of Other Conifers
64 Abiotic Diseases
66 Decline Diseases
67 Recent Forest Declines in Europe
69 Northeastern Subalpine Red Spruce Decline
70 Yellow-Cedar Decline
71 Pole Blight
72 Austrocedrus Decline

Part II. Diseases in the Forest
73 Europe
74 Fennoscandia
76 Boreal Forest of North America
77 Eastern Siberia and the Russian Far East
79 Coastal Western North America
80 Inland West of North America
82 Southern United States
83 India
85 Australia and New Zealand
86 Africa

Part III. Diseases in Special Settings
88 Forest Tree Nurseries
88 Christmas Tree Plantations
89 Horticultural Landscapes

93 Host Index

95 Index

Color Plates (following page 48)
---
12 November 2001